How to Buy
1

Purchase Online

Purchase tickets online here on this website!
2

Contact the Parish Office

101 E. Virginia Ave., Effingham, IL 62401
Phone: (217) 347-7129
Office Hours: 8:30am - 4:30pm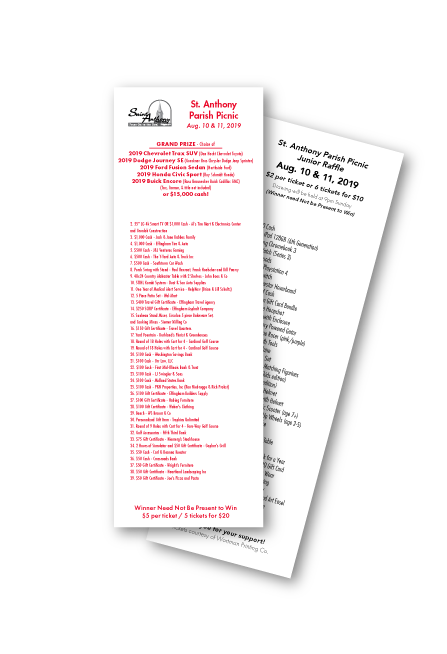 3

Visit Participating Businesses
Jedco Sales, Inc.
Nuxoll's Food Center
Burkland's Florist & Gift
Top Shelf
Gopher's Grill
Fore-Way Golf Course
Cardinal Golf
Country Club
Orchard Inn
Shop Now!
View prizes, purchase tickets and enter to win cool prizes.